Mr. Udaya Nepali Shrestha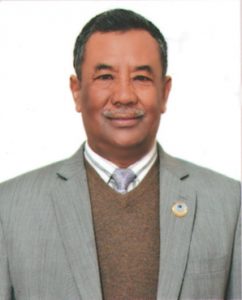 Chairman of the Company, Mr. Udaya Nepali Shrestha is a former Parliamentarian, Bureaucrat and high profile public figure. He has held Chairmanship of various government agencies as well as public limited companies, institutions and associations. He is also the Advisor and Patron of many developmental organizations and societies.
Besides having master's degree in Business Administration and Arts (Economics), Mr. Shrestha is a Post-Graduate in International Law. Coming from far-eastern region of the country he has been an exemplary source of inspiration to many by achieving so much of credentials in his prolific career and life.
Mr. Shrestha began his career by teaching in Schools and Colleges being a Lecturer of Business Law in Tribhuvan University befor being programmer of National Computer Centre. He then entered into Civil Service as a Section Officer at the Ministry of Law, Justice & Parliamentary Affairs and was promoted to Under Secretary in a short span of time, and mostly served in ILT Division. Later, he served as Registrar in the Appellate Court. As a Joint Secretary of the Nepal Government, he was in the Ministry of Finance, Parliament Secretariat and Ministry of Law & Justice. He retired from the bureaucratic career as Secretary and served as Vice-Chairman of Nepal Law Reform Commission. Likewise, he played crucial role as the Chairman and as Member of various Committees and Boards of the Government undertaking.
Currently, he holds the Chairmanship of Peoples Hydropower Company (since 2012), International Development Lawyers' Organization (since 2014) and Nepal-Austria Friendship Association (since 2004). He is the Executive Member of Nepal Law Society (since 2005), Advisor at PERDEP, Dhankuta (since 2001), Chief Advisor at Shreebriddhi Multipurpose Cooperatives, Lalitpur (since 2014), Policy Advisor at Rural Development Foundation (since 2000), Chief Legal Advisor at Patan Academy of Health Science (2008-2013/ 2018 – till date), Chief Legal Advisor at Karnali Academy of Health Science (2011 – 2013), Executive Member of Nepal Council of Arbitration (NEPCA), Chairman of Dispute Resolution Centre (Recently formed) and Associate Member of Federation of Integrated Conflict Management, India. He is also associated with Rotary Club of Lalitpur Midtown (President from 2011 – 2012), now incumbent member as Past President.
Furthermore, Mr. Shrestha was the Member of Legislature Parliament (2015 – 2017), Member of Constituent Assembly (2013 – 2015) and Member of Pratinidhisabha Ghosana Karyanwayan Samiti – 2063 (House of Representative Declaration Implementation Committee: June – September, 2006). He also served as the Chairman of Janata Bank Nepal Ltd (2011-2017), Chairman of Nepal Investment Bank Ltd (2002 – 2003) and Chairman of Nepal SBI Bank Ltd (1999). besides being board member and advisor to many financial and other public institutions.
Mr. Shrestha has participated in many national and international conferences, seminars, meetings, symposiums, workshops, training and talk programs relating to laws, alternative dispute resolution mechanisms and socio-legal aspects in different capacities as leader and member of delegation, participant, resource person, commentator, rapporteur, reporter, et al. Thus, he has been to most of the countries including Australia, Austria, Bahrain, Bangladesh, Belgium, Bhutan, Botswana, Burma, China, Colombia, Egypt, France, Germany, Hong Kong, India, Israel, Italy, Japan, Kenya, North Korea, S. Korea, Luxembourg, Malaysia, The Netherlands, Oman, Pakistan, Philippines, Qatar, Russia, Singapore, South Africa Sri Lanka, Switzerland, Thailand, United Arab Emirates, UK, USA and Zimbabwe.
He enjoys reading, writing and getting engaged in social activities. His publication includes Foreign Borrowings: Prospects and its Legal Aspects (1991, Kathmandu), and many articles on legal, economic, commercial, social and technical issues for Nepalese newspapers and journals time to time. He loves to learn different languages and dialects, and has taken small course in French language.
For his utmost contribtuon to the nation, Mr. Shrestha has been decorated with prestigious Prawal Gorkha Dakshina Bahu, Suprawal Gorkha Dakshina Bahu and Trishaktipatta titles.
Date of Appointment : 2076-07-17
Date of Re-Appointment : 2079-02-25
Mrs. Anju Pandey Pant – Director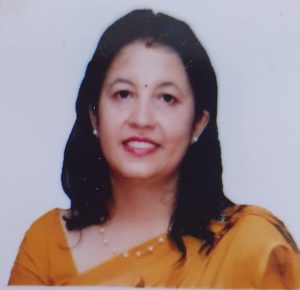 Mrs. Anju Pandey Pant is Chief Executive Officer (CEO) of Nirdhan Sanstha. Nirdhan Sanstha is a nonprofit organization focused on non-financial services to the low income group such as skill development, entrepreneurship, market development and technical backstopping for micro enterprises development for household economic security. She is also Director of Dr. Harihar Dev Pant Foundations since 2017.
Mrs. Pant served as a Member, Board of Directors of Growmore Merchant Banker Ltd. from July 28, 2010 to September 13, 2013. She also served as Member of the Board of Directors of Lamjung Electricity Development Company Limited(Public Limited Company involved in production of hydro power in Lamjung District) from June 7, 2008 to January 7, 2012; served as the Member, Board of Directors of Dordikhola Electricity Development Company Limited from March 13, 2010 to January 7, 2012; and served as the Member, Board of Directors of Syange Hydropower Company Limited, Lamjung from July 11, 2008 to August 22, 2011. Mrs. Pant also served as Dy. General Manager of Prudential Finance Company Limited from October, 2003 to April, 2006.
Mrs. Pant holds an M.B.A.- Finance and a Bachelor of Laws (LLB) in Banking & Negotiable Instrument, and Tax Law (Corporate Law) from Tribhuvan University.
Date of Appointment : 2074-09-28
Date of Re-Appointment : 2079-02-25
Mr. Indra Prasad Sharma – Director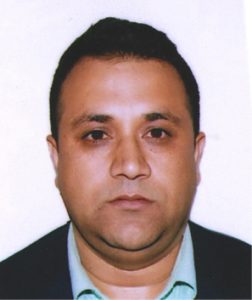 Mr. Indra Prasad Sharma is a young academician and business professional. He has vast experience in the Nepalese financial market and has been providing financial consulting services to various companies in Nepal. At present, he holds the post of Executive Director at I-Pay Reliable Remit Pvt. Ltd, a leading remittance company in Nepal.
He is also the Chairman of Nawa Rajdhani Capital Investment & Securities Pvt. Ltd. In the past, Mr. Sharma held the directorship of a Finance Company. Likewise, Mr. Sharma has 13 years of experience as a Lecturer in Shankar Dev Campus, affiliated to Tribhuvan University.
Mr. Sharma loves sports and social gathering with keen interest in the financial market. He has been successful in garnering a repute in the arena of business.
Date of Appointment : 2074-09-28
Date of Re-Appointment : 2079-02-25
Mr. Sharad Chandra Paudel: Independent Director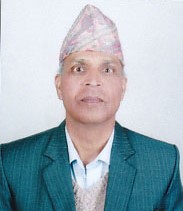 Mr. Sharad Chandra Paudel is a former Civil Servant, who possess extensive exposure in administrative roles and has been immensely influential. As a Secretary of the Nepal Government, he served in Ministry of Forestry and Soil Conservation, Ministry of General Administration and National Planning Commission. His areas of strength are public policy analysis and development, planning and organizational analysis and leadership,
Mr. Paudel is a Hubert Humphrey Fellow, Post Graduate Diploma in Human Rights and International Law, University of Minnesota. Besides, he has obtained Master's Degree in Public Administration (MPA) and Bachelor Degree in Science (B. Sc) from Tribhuvan University, Nepal.
During his career, Mr. Paudel has attended numerous training, meeting, seminar and workshop. He has taken District Administration Training and Senior Executive Development Program through Nepal Administrative Staff College. Likewise, he has been to Leadership Development Program of Asian Institute of Technology, Thailand. He has also visited India, Bangladesh, Sri Lanka, Tibet, Philippines, Indonesia, Vietnam, United Kingdom and South Africa for attending various program on health, drug control, disaster management, federalism, election, transport, environment and ministerial meetings.      
In addition, Mr. Paudel has penned more than 70 articles for various newspapers and journals. He has also authored books on Human Rights Education, Dimensions of Public Administration and Corruption: Causes, Consequences and Reform measures through different publishers.
As an Independent Director of the company, he brings in vast experience and knowledge in the board. His involvement in both regular and project based responsibilities is the key highlight of his career. With diverse background in administrative function, he has crucial role to play in analysis and decision making.
Date of Appointment : 2078-12-09
Prof. Dr. Prakash Bhattarai – Director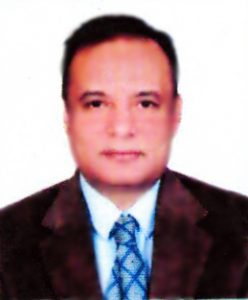 An Orthodontic by profession, Prof. Dr. Bhattarai is a highly qualified and equally abled individual. He attained Master of Science in Dentistry, M.S.D. (Orthodontics) from University of the Philippines and Bachelor of Dental Surgery (B.D.S.) from Karnatak University, India.
Prof. Dr. Bhattarai has served in Government Hospitals in many districts of Nepal. Likewise, he has long standing experience of delivering the class at various medical colleges in Nepal – College of Dental Sciences & Hospital (Nepal Medical College), BP Koirala Institute of Health Science, National Academy of Medical Sciences, Kantipur Dental College & Hospital, People's Dental College & Hospital. He also served as Managing Director of College of Dental Science & Hospital (Nepal Medical College), President of Orthodontic Association of Nepal, Executive Board Member of Nepal Medical Council, Vice-President of Orthodontics and Dento-Facial Orthopedics Association of Nepal (ODOAN) and Vice-President of Nepal Dental Association (NDA).
Prof. Dr. Bhattarai is the Founder of Smart 3D Tech, 1st Digital Orthodontic (CAD-CAM) Lab in Nepal. He is also the Founder of People's Dental College & Hospital, College of Dental Science & Hospital (Nepal Medical College) and Kantipur Dental College & Hospital.
Prof. Dr. Bhattarai has been the member of curriculum development committee in Tribhuvan University, Kathmandu University, Nepal Medical Council and CTEVT. He has made several scientific paper presentations in Nepal and abroad, published journals and reviewed articles. In addition, he has acted as the organizing Chairman in conducting many conference and seminars. Prof. Dr. Bhattarai has been awarded with laurels and awards in his career by Civil Voice for Peace & Development, Nagarik Tatha Samajik Sarokar Manch, World Federation of Orthodontist, USA and Pierre Fauchard Academy, USA.
Date of Appointment : 2074-09-28
Date of Re-Appointment : 2079-02-25