Mr. Narayan Babu Lohani
Chief Executive Officer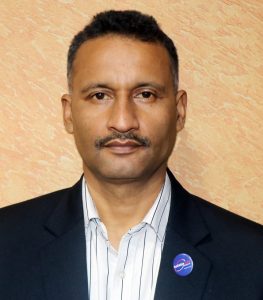 Mr. Narayan Babu Lohani is recognized as one of the competent CEOs in the country with excellent track record of establishing and leading the business companies. A Civil Engineer with Master degree in Business Administration, he holds a distinct persona in the corporate fraternity.
Before moving into the Insurance sector, Mr. Lohani was engaged in the Banking & Financial industry for more than a decade, whereby he successfully led the companies and delivered more than industry average return to the investors. His last assignment as the CEO was at a National-Level Development Bank. In earlier phases, Mr. Lohani worked as a consultant for various banks, financial institutions and insurance companies through M-Tech Engineering & Consultancy Services. Overall, he possess more than 20 years of experience in the financial market of Nepal.
Mr. Lohani has undergone various training and attended seminars in banking, insurance, engineering, business management, corporate governance, strategic management and so-forth locally and internationally. He has been to Australia, South Korea, UAE, Malaysia, Qatar, Singapore, India, Japan and USA for the same and business purpose.
He is involved in and associated with different social institutions and organizations – member of Nepal Engineering Council (NEC) and life member of Management Association of Nepal (MAN). He is also the Founder Chairman of a Merchant Banking and Micro-Finance Company.
Under his leadership, the companies has made tremendous growth and been successful in every aspect of the measuring indicators.  Mr. Lohani can be best described as a prolific, proactive and result oriented institutional maker, who believes in delivering the results by deeds.
Mr. Dipesh Babu Tiwari
Sr. Assistant General Manager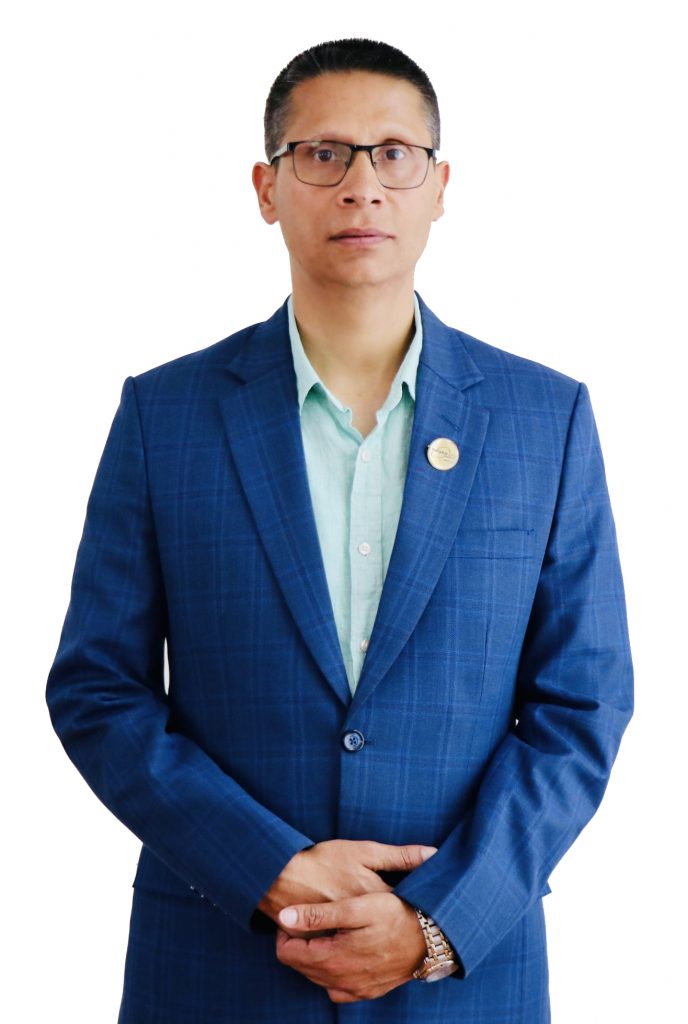 Mr. Dipesh Babu Tiwari began his career from a finance company. Over the years, he served and moved up the ladder in a few reputed financial institutions, and played crucial managerial roles in different departments.
Mr. Tiwari holds Master's Degree in Economics besides an Executive-MBA education with working experience of more than 16 years in the banking and financial sector. He has attended various national as well as international training, workshop, seminars, and also been invited as a resource person.
Prior to joining the company as Assistant General Manager, Mr. Tiwari was associated with Global IME Bank Ltd. At Reliable Nepal Life Insurance, he is predominantly responsible for the operation of Finance & Accounts Department along with other management functions. He is a keen follower of sports and likes to indulge himself in social work.At Reliable Life, Mr. Tiwari oversees Re-insurance as the Department Head.
Mr. Shailendra Shrestha
Chief Manager – Marketing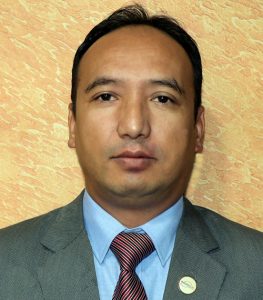 Mr. Shailendra Shrestha is the Head of Marketing Department. He holds Master Degree in Business Studies from Tribhuvan University, Nepal with specialization in Finance, and has more than nineteen years of work experience in insurance industry.
Prior to joining Reliable Nepal Life Insurance Limited, Mr. Shrestha had worked in Asian Life Insurance Co. Ltd. for more than 7 years. He started his career from National Life & General Insurance Co. Ltd. and subsequently worked at NLG Insurance Co. Ltd. and Prudential Insurance Co. Ltd. Along with vast experience, he has successfully participated in various seminar, workshop and training.
Mr. Yuvaraj Sharma
Sr. Manager – Reinforcement, Training, Research & Development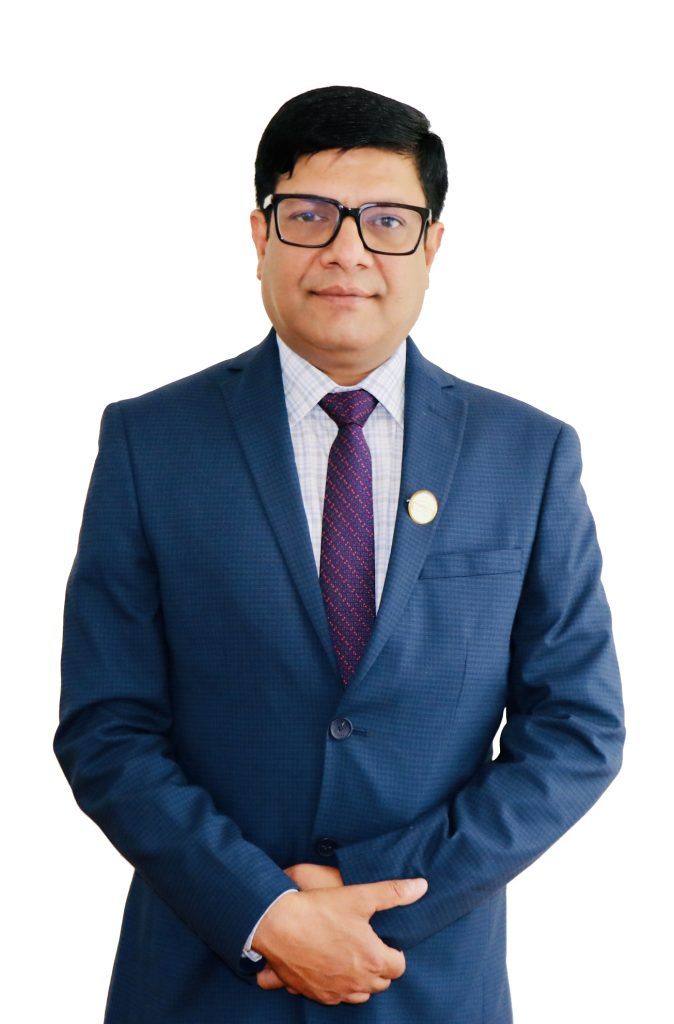 Mr. Yuvaraj Sharma has academic qualification of MBA and BL from Tribhuvan University, Nepal and has acquired certificate IV in Business Management from IIBIT, Sydney, Australia. He has more than 5 years of working experience in Life Insurance, 10 years in General Insurance, 4 years in Banking industry and 7 years as a Lecturer in Banking & Insurance program (BBA-BI) running college affiliated to Pokhara University.
He has participated in several professional trainings conducted within the country and overseas. Mr. Sharma has also been conferred after having enrolled as an Advocate under the Nepal Bar Council Act 1993. He also engages as a trainer in refreshment training for insurance advisors. With sound knowledge, he is positioned as the Head of Claim Department.
Mr. Kalyan Raj Halwai
Sr. Manager – Underwriting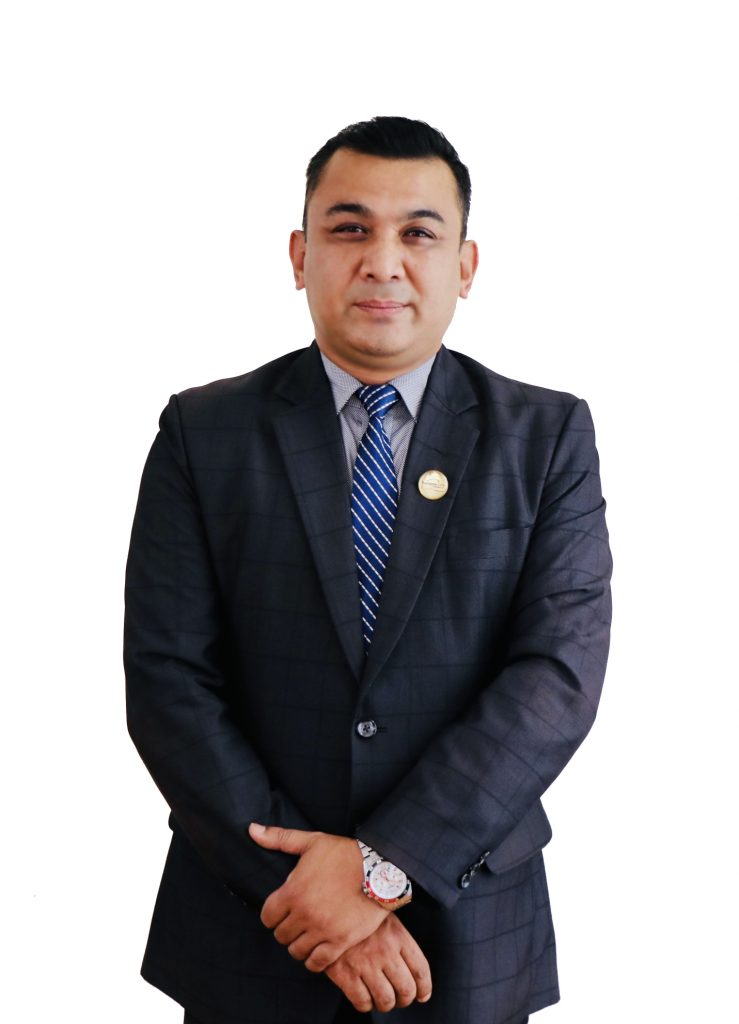 Mr. Halwai is a seasoned life-insurance professional with over 12 years of service. His expertise lies in underwriting, policy servicing, marketing and agency training. He started his career from Nepal Life Insurance before moving to Asian Life Insurance for 9 years.
As an active individual, Mr. Halwai has attended many training including SCOR Global Life Se (Life-Insurance from Singapore) and Anti-Money Laundering (by Insurance Board of Nepal). Similarly, he has conducted several training for the insurance agents. He holds Master degree in Business Studies and Bachelor of Laws (LLB) from Tribhuvan University, Nepal. At Reliable Life, Mr. Halwai oversees Underwriting Department as the Head.